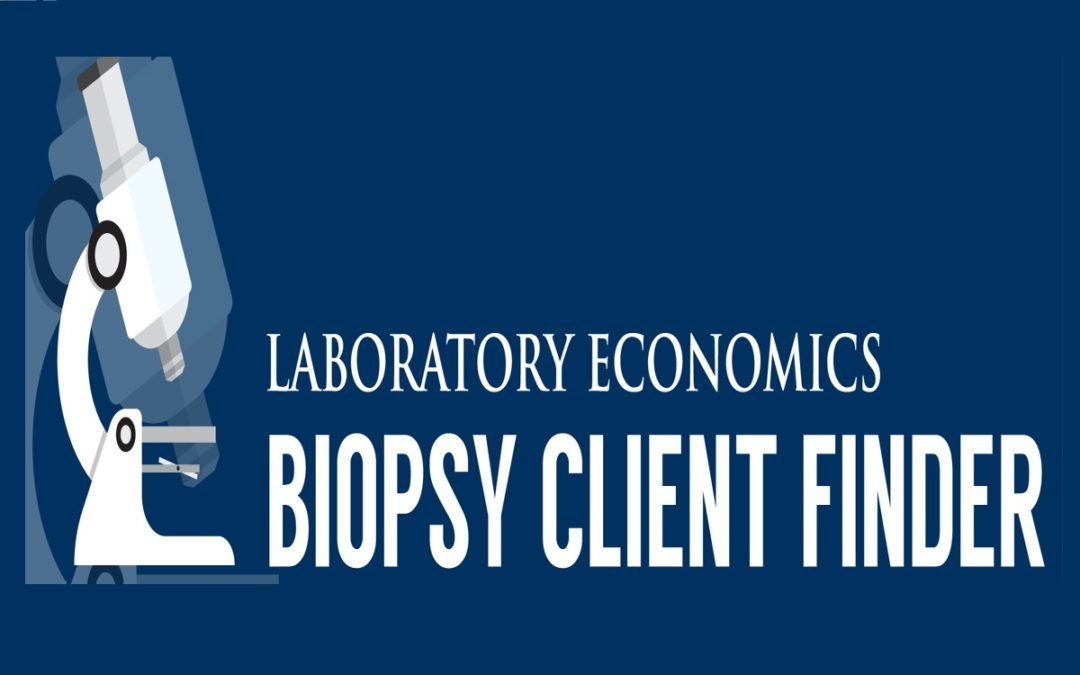 Biopsy Client Database for Pathologists
Laboratory Economics is offering a database of 50,000+ specialty physicians and ambulatory surgery centers that perform biopsies that lead to pathology referrals. The database includes annual Medicare Part B biopsy volumes for 2019 plus estimated overall biopsy volumes for each provider for 2021.
The database comes in easy-to-use and searchable Excel spreadsheets. It includes detailed biopsy volume figures for seven key specialty physician categories, including Breast Cancer (4,000+ providers), Cervix (600+ providers), Dermatology (18,000+ providers), FNA Biopsies (3,900+ providers), Gastroenterology/Colorectal (20,000+ providers), Urology/
Prostate (5,500+ providers) and Lung (2,000+ providers).
THE DATA IS PRESENTED IN A USER-FRIENDLY EXCEL SPREADSHEET AND INCLUDES:
• National Provider Identifier (NPI)
• Provider Name
• Address
• Specialty (Breast, Cervix, Dermatology, FNA Biopsies, Gastro/Colorectal,          Lung and Urology/Prostate)
• Specific Annual Medicare Biopsy Volume by CPT Code (2019)
• Overall Annual Biopsy Volume Estimates (2021)
PROVIDE YOUR SALES REPS WITH THE DATA THEY NEED TO SUCCEED! • Data for all 50 states and Puerto Rico
• Find new biopsy referral clients to grow your sales
• Create targeted lists by location or specialty to focus on your best opportunities
• Identify underserved markets for geographic expansion
• Save time and money by using accurate, complete and consistent data